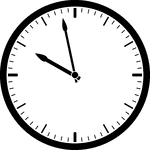 After two long weeks off, today was my first day back in the office.
And the resolution to go along with going back to work ....
get to work earlier.
And how did that go, you ask? Well, considering I walked in at two minutes to ten, I would say a valiant, yet failed effort.
It was a pleasant day, but i was so tired and missed my little guy so much -Ii always do, but especially after having been with him every day since December 20th.